Wem Library Hosts the Mosses Christmas Tree
December 16, 2021
Note: This post includes links to external websites.
When you visit Wem Library before Christmas, you'll see the a special Christmas tree in the lobby. It's the Mosses Christmas tree, created last year by children from the Whixall C of E Primary School and St. Peter's Primary School in Wem. They designed the tree to represent the beauty and importance of the nearby Marches Mosses and displayed it at the 2020 Colemere Christmas Tree Festival. For Christmas 2021, they've brought the tree to Wem for display in the library.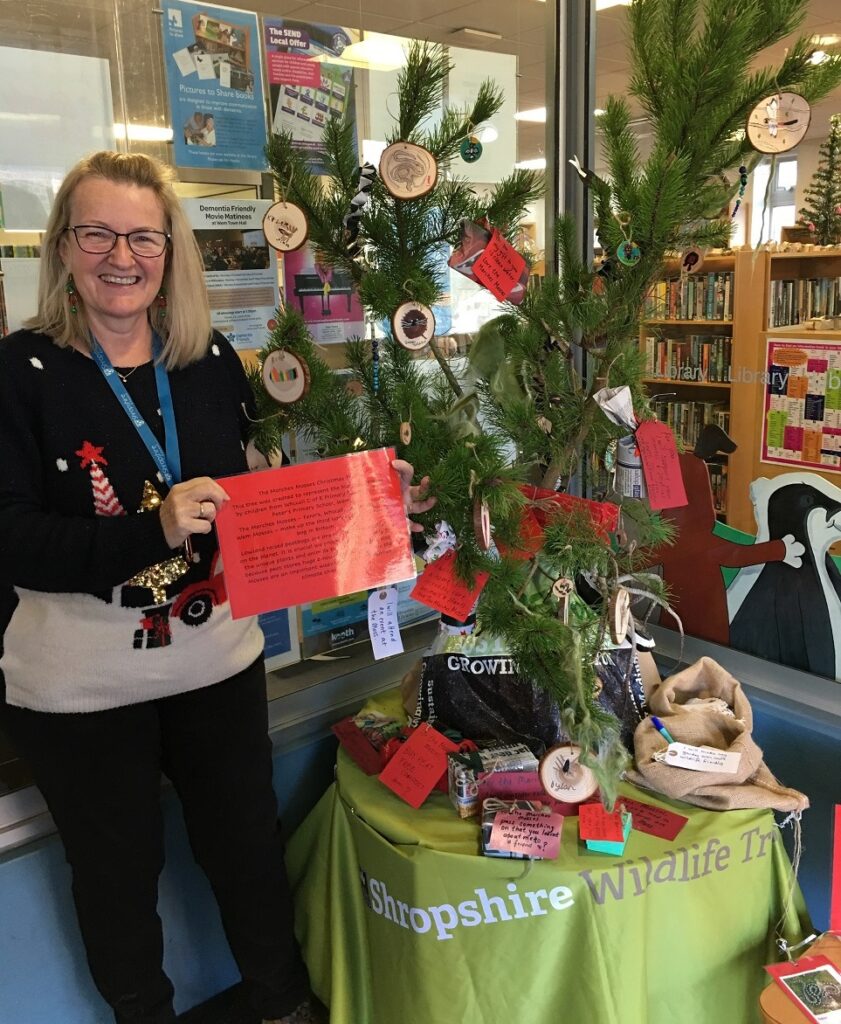 The children created pieces of artwork that represent both the wildlife that need the Mosses to survive and important finds that archeologists have discovered deep in the peat itself. The artwork includes decorations that the children made on slices of pine trees from the Mosses – see how many creatures you can identify!
Under the tree you'll find several gifts. Some represent things that the Mosses give us: a tranquil place for a walk; the ability to hold rainwater, slowing the flow downstream; and most importantly, a huge carbon store, helping in the fight against climate change.
Other gifts represent things that you can give to the Mosses: keeping your dog on a lead when you take Fido for a walk on the peatland trails; taking your litter away with you after your walk; and, to be superhero, using peat-free compost in your garden.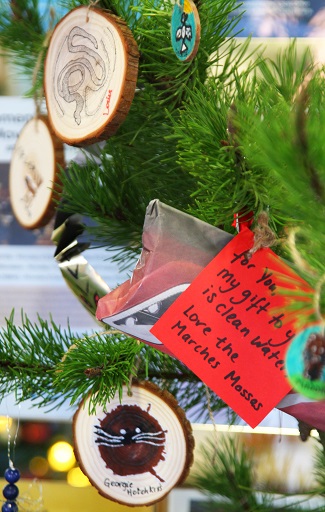 You can visit the Wem Library on Tuesdays and Thursdays from 10:00 – 17:00, on Fridays from 14:00 – 17:00 and Saturdays from 09:30 – 13:00. The library is closed other days of the week. You can find out more about the library and plan your visit here.