The Marches Mosses celebrates 30 years as a National Nature Reserve – and grows!
September 13, 2021
Note: This post contains an optional link to external websites.
The Marches Mosses, an internationally-important lowland raised peat bog between England and Wales – is celebrating its 30th birthday as a National Nature Reserve (NNR). Not only that, the NNR has grown by nearly 20% with the official addition of 237 acres into the Mosses area covered by the NNR – the equivalent of some 130 football pitches.
The process of restoring this precious peatland was started In 1990; the site was purchased a nature reserve in 1991. The Mosses sit within a Special Site of Scientific Interest (SSSI), a Special Area of Conservation (SAC) and a Ramsar Wetland of International Importance, emphasising the importance of this precious peatland.
The anniversary and official extension of the Mosses NNR was marked by an event on Friday 10 September 2021 attended by officials from the teams involved in the restoration project.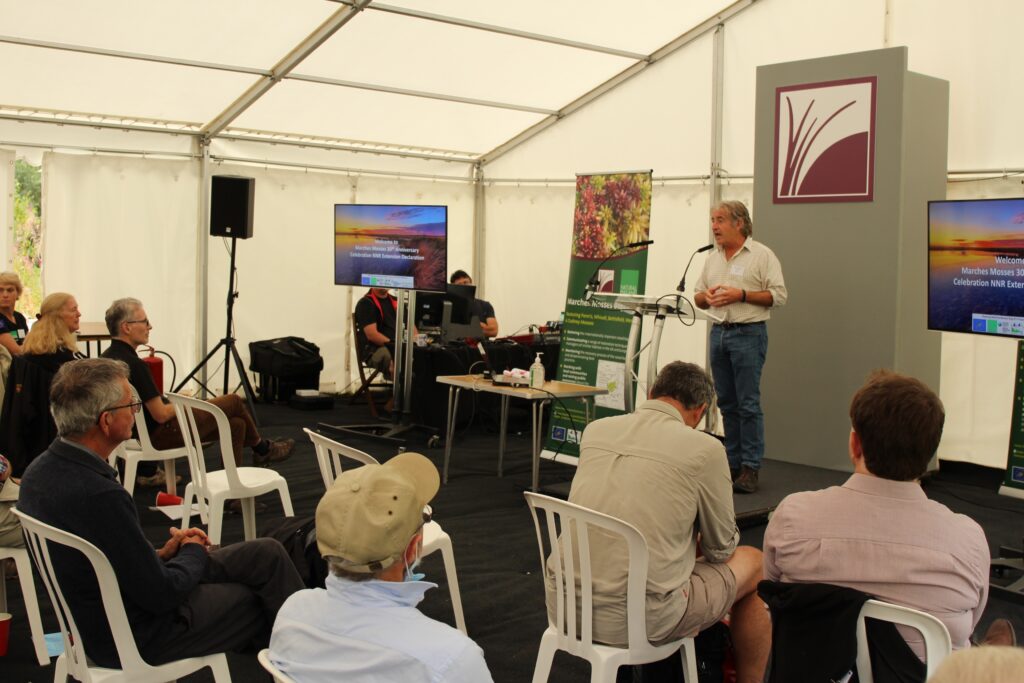 Tony Juniper, chair of Natural England, said: "Here 30 years of action to revive one our largest peat bogs is paying dividends in helping to tackle the climate crisis and, at the same time, has boosted the survival of its rare ecology.
"Places like the Marches Mosses are an example of what can be done to tackle the greatest environmental threat we face by simply allowing nature to recover and aiding that recovery with modern restoration techniques and protection through our designations as a National Nature Reserve and Site of Special Scientific Interest."
Sir David Henshaw, chair of National Resources Wales, added: "Restoring and protecting peatlands is the only way we can safeguard their rich biodiversity and ensure they continue to deliver the full range of ecosystem services associated with these habitats, such as carbon storage, natural flood management and a range of other services.
"This collaborative cross-border project, as well as other projects in Wales and beyond, will contribute in a very significant way to addressing both the nature and climate emergencies."
Richard Grindle, chair of Shropshire Wildlife Trust, commented: "Shropshire has its part to play in reducing CO2 emissions and efforts to restore and expand sites like the Marches Mosses will be a key factor in combating the climate crisis. But the Mosses are also home for rare insects and birds, which depend on the acidic nature of the peatland. Declining wildlife species have made a return to the area as the restoration progresses.
"It is very encouraging to see what three decades of partnership work has created – imagine what can be achieved in another 30 years' time!"
The restoration work on the site is being carried out by Natural England on behalf of National Resources Wales and Shropshire Wildlife Trust. It helps in the fight against climate change as it ensures that the three million tons of carbon stored in the peat don't escape into our air – one of the environmental goals that will be addressed in the upcoming COP26 meeting in Glasgow at the end of October.
The Mosses are home to an amazing variety of wildlife, some of which can only survive in the harsh, acidic nature of the place. And they provide a haven for all of us – for walks, for contemplation of the magic and mystery of nature and an escape from the stresses of modern living.
You can follow any of the marked trails on the Mosses to watch for the Mosses' wildlife, climb the Mammoth Tower for a bird's-eye view, or just to enjoy the big, open skies above this wonderful habitat.
A video featuring some of the key involved in restoring the Marches Mosses can be viewed below.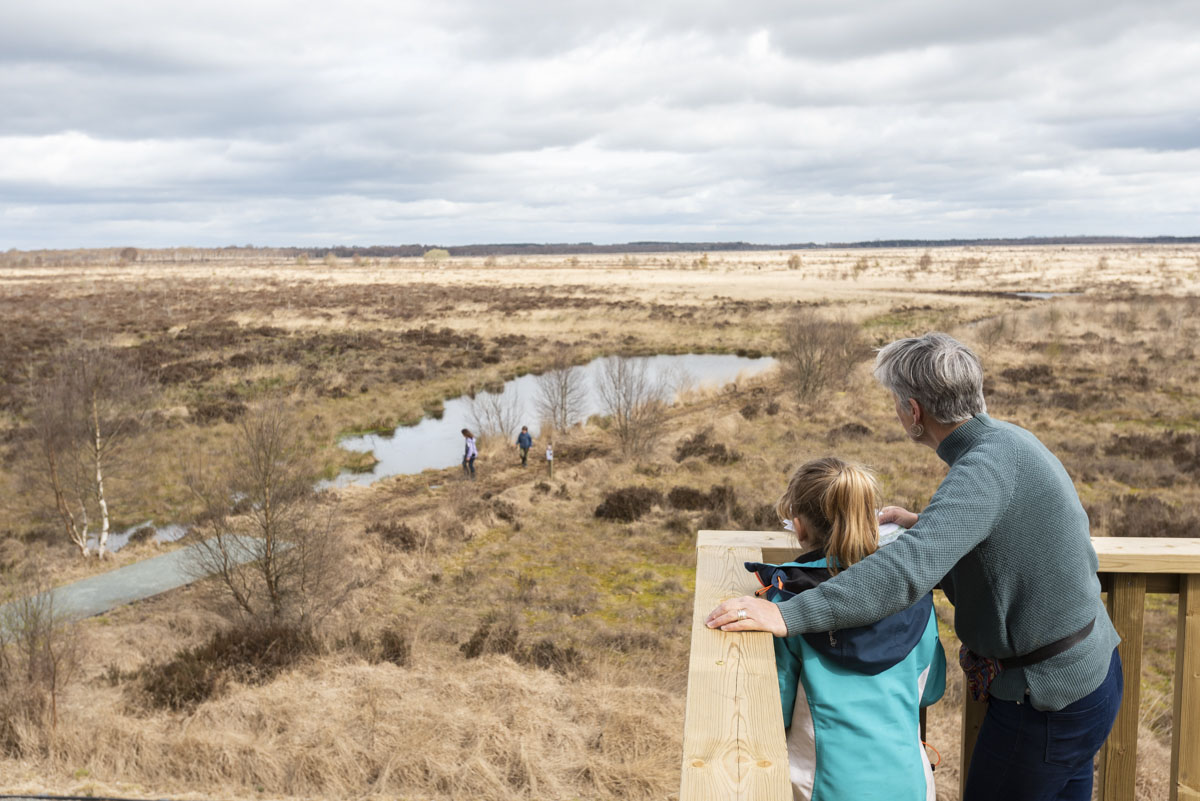 Notes:
Despite having five names for different parts of the site (Fenn's, Whixall and Bettisfield Mosses NNR, Wem Moss NNR and Cadney Moss) the Marches Mosses are one large raised bog – an acidic, wet habitat perfect for the key plant in peat creation, Sphagnum moss. Sphagnum, along with other bog plants, slowly decays and stores carbon as peat. It is only when this peat is cut, dug up and dried out – now mostly for horticulture use – that the carbon is released. That is why gardeners are encouraged to do their part in the fight against climate change by using peat-free compost.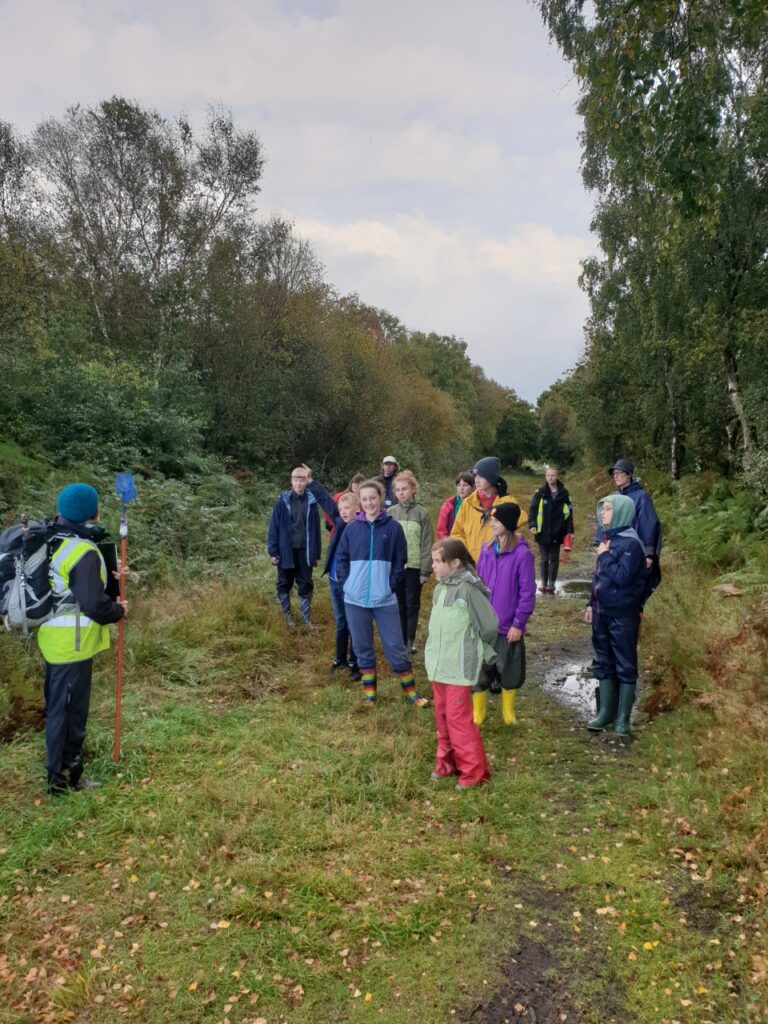 National Nature Reserves (NNRs) were established to protect some of Britain's important habitats, species and geology, and to provide 'outdoor laboratories' for research. They offer great opportunities to the public, schools and specialist interest groups to experience wildlife first hand and to learn more about nature conservation.
Natural England is the government's independent adviser on the natural environment. Their work is focused on enhancing England's wildlife and landscapes and maximising the benefits they bring to the public.
Natural Resources Wales champions the environment and landscapes of Wales and its coastal waters as sources of natural and cultural riches, as a foundation for economic and social activity, and as a place for leisure and learning opportunities. It aims to make the environment a valued part of everyone's life in Wales. Marches Mosses has been supported by the National Peatland Action Programme, led by Natural Resources Wales and funded by the Welsh Government. For more see www.naturalresourceswales.gov.uk.
Shropshire Wildlife Trust is a conservation charity established in 1962 to conserve and protect Shropshire's wildlife. This is achieved by directly conserving wildlife and habitat, undertaking research and reconnecting people with wildlife.
The Marches Mosses BogLIFE project is an ambitious five-year, multi-million pound package of improvements and being delivered in a partnership led by Natural England, Natural Resources Wales and Shropshire Wildlife Trust. The funding has paid for the acquisition of a further 63 ha of peatland, and enabled water levels to be raised across 1890 acres to improve the raised bog habitat.
New restoration techniques such as cell and contour bunding are being utilised to help the Mosses retain more water and prevent the peat decaying further, helping to counteract the effects of climate change. The project also aims to restore swamp, fen, willow and alder carr wet woodland, habitats missing from the edge of the bog and is a trial site for the conversion of pasture and forestry land on peat back to bog. Pollution at a former scrapyard on the peat bog is being cleared up and new visitor facilities created. This work is being generously funded by the European Union's LIFE Programme and, thanks to National Lottery players, the National Lottery Heritage Fund.