The Marches Mosses Star on Springwatch
June 9, 2021

The Mosses took a star turn taken by the Mosses on BBC's Springwatch on Friday 4 June. Watched by around 2 million viewers, presenter Megan McCubbin visited the Mosses for a good look around. In a five-minute piece, she pointed out the importance of this precious peatland as a home to wildlife, as well as the contribution peat makes to the fight against the climate crisis.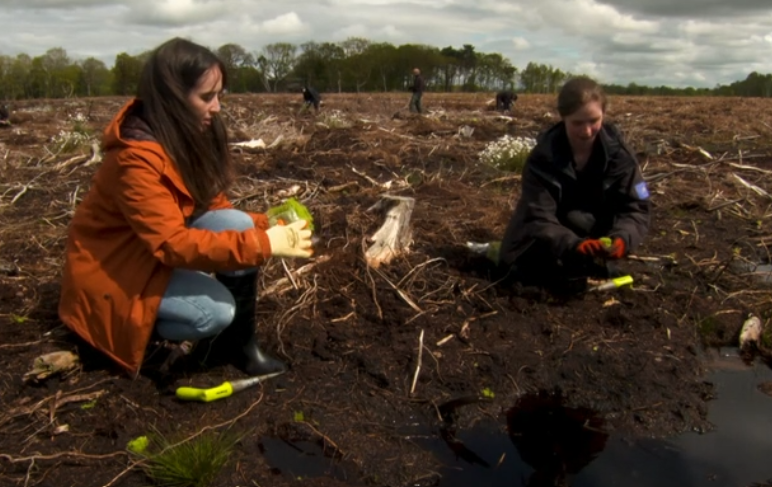 Megan even joined Natural England staffer Ellie Williams in planting some new Sphagnum moss in the peat – some of the tens of thousands of new moss plants being dug in by staff and volunteers. The Springwatch team concluded by reiterating that it's imperative that we protect and restore peat bogs and not exploit them.
It's another indication of the increasing awareness of the importance of peatlands, including our own Marches Mosses.
If you missed the Mosses on Springwatch or just want another visit, you can watch the programme here. After that, you can visit the Mosses in person to see for yourself the magic of the Mosses.