A Review of 30 Years of Hydrological Monitoring on the Marches Mosses
June 4, 2021
Note: This post contains a link to an external website, in this case the hydrological review video.
Recently, the BOGLife team hosted a webinar review of the hydrological monitoring on the Mosses. Host Robert Duff, the Marches Mosses Project Manager, explained that the aim was to share the findings of this review with a diverse audience of conservation experts and other people interested in this special habitat, with especial thanks to the staff and volunteers who've worked to collect the data over the past decades.
Robert pointed out that this long period of water level monitoring is unusual. This wealth of data allowed a thorough analysis of the results of the restoration work on the Mosses. The regeneration work began on a small scale in 1990 and increased with funding from the European LIFE project and the UK's Heritage Lottery Fund beginning in 2016.
Dr. Joan Daniels MBE, currently the LIFE Project Officer, took the audience through the background of the near-destruction of the Mosses up to 1990 and the work that's been done since then to restore this special environment. Joan's presentation of the history of the Mosses included a very interesting comment about the role of the raised dome itself in World War I rifle training on the Mosses. Let us know if you spot it when you watch the presentation.
Next, Dr. Samantha Leader, a data scientist at Atkins environmental consultancy, reviewed her findings of the impact of restoration on Fenn's, Whixall, Bettisfield and Wem Mosses. As Robert pointed out in his introduction, Sam has a great way of bringing the data to life. We hope you agree. In her summary, she found improvements in water levels on the Mosses, with more water being held on the peatland.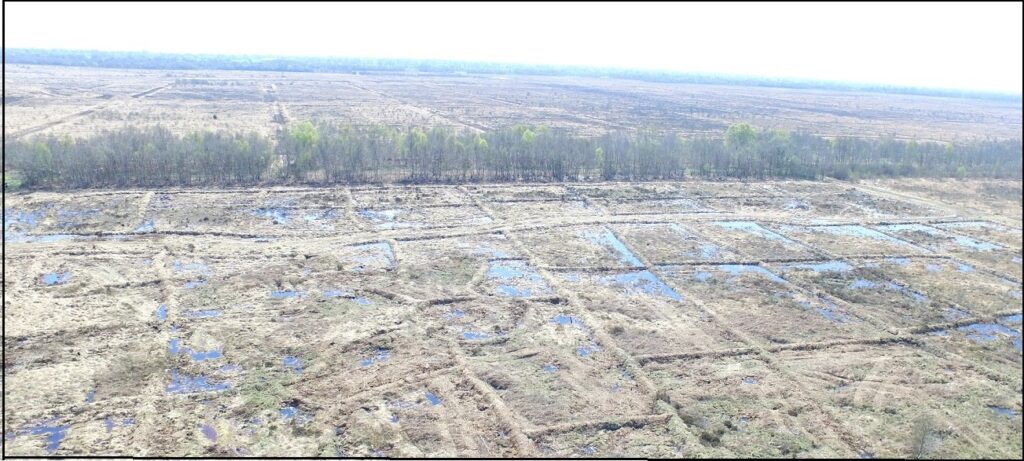 That's good news for the peat and the wildlife that depend on this rare environment to thrive. For us humans, it does mean that we really do need to bring our wellies when we visit the Mosses for a walk in this amazing habitat.