REMINDER – Wild LIVE Peatlands event this evening!
February 24, 2021
Note: Please be aware that links on this page take you to third party websites.
Don't forget to register for The Wildlife Trusts' monthly online nature discussion this evening, Wednesday 24 February, which focuses on peatlands.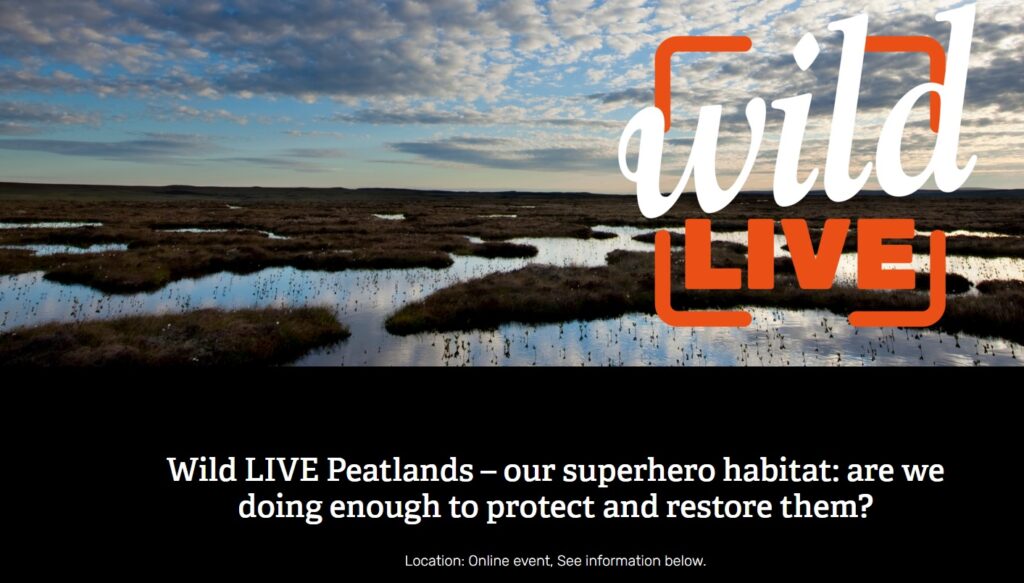 Peatlands have been getting a lot of coverage lately as it becomes increasingly evident that play a key role in storing carbon. The "Peatlands: our superhero habitat" event takes place on Wednesday 24th February from 19.00 to 20.30.
Click here to sign up for Wild LIVE
Wild LIVE gives you the opportunity to learn more about key topics in the world of environmental conservation.
The expert panel will be discussing what can be done to protect our peatlands, and why they're essential in the fight against climate change.
Panellists include: Tony Juniper, Chair of Natural England, and Craig Bennett, CEO of the Wildlife Trusts.
For more details and to book, visit the Wild LIVE webpage here.