The Mosses' Mammoth Tower Opens
December 18, 2020
Above, panorama view of the Marches Mosses from the Mammoth Tower. Credit: Stephen Barlow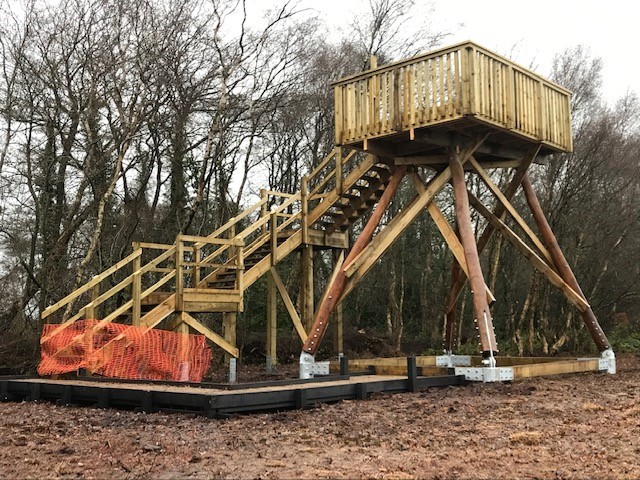 The new viewing tower at the edge of Whixall Moss officially opened on 18th December, just in time for your Christmas walk on the Mosses.
Standing five metres high, the tower provides a fantastic view of the expanse of Fenn's and Whixall Mosses, part of the 2,500 acre Marches Mosses.
While the construction is complete, interpretation will be added between now and Summer 2021. This will help visitors to understand the creation, near-destruction and regeneration of the Mosses, as well as learn more about the immense value of the peat the tower stands on in the fight against the climate crisis.
Shropshire Wildlife Trust are leading the Mammoth Tower development as part of the overall BogLIFE project to regenerate the Mosses and provide more opportunities for visitors to share the mystery and the magic of the Mosses.
Helen Trotman of Shropshire Wildlife Trust comments: "We're thrilled that the tower is complete and visitors can experience the view of the Mosses from the top of the tower. It truly gives people a bird's eye view of the awesome expanse of the Mosses. The viewing platform is the first of a series of new installations that are aimed at improving the experience for visitors. We're currently developing the interpretation that will support the platform and which will be in place by next summer."
The viewing platform is located within the Fenn's and Whixall National Nature Reserve (NNR), a short walk along the Llangollen Canal towpath from Morris' Bridge car park. Fenn's and Whixall NNR Senior Reserves Manager Pete Bowyer explains why the tower is an important feature within the Mosses NNR in this video: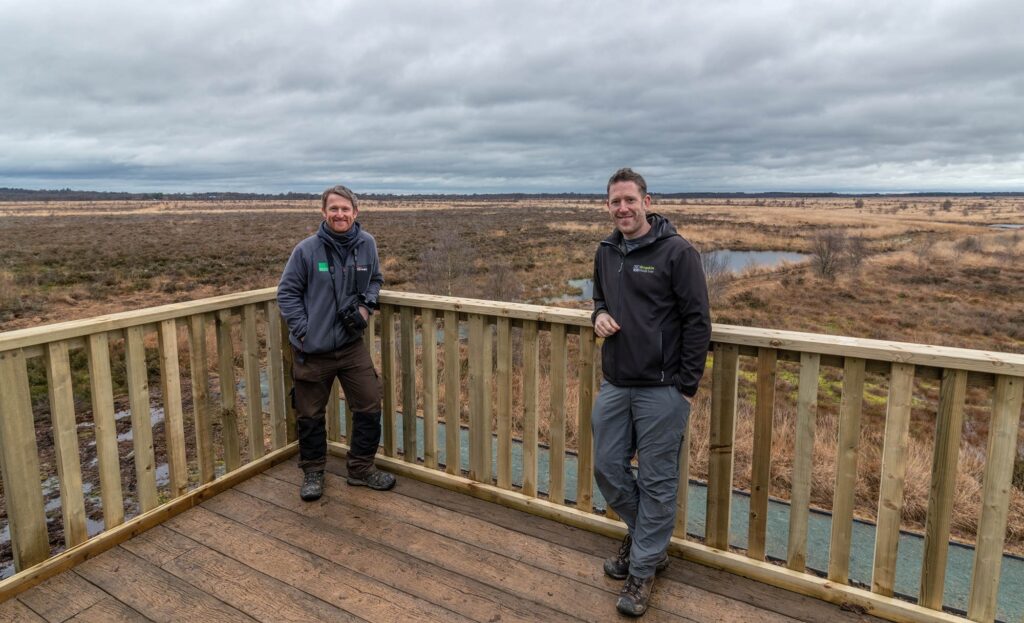 The Marches Mosses are a great place for a walk and while you're there, you can climb the viewing tower to see the amazing view for yourself and take in the magical sights and sounds of winter on the Mosses.