Bird's Eye View of the Mosses Taking Shape
November 23, 2020
If you've been out for a walk on Whixall Moss lately, you may be wondering what's going on – there's a large structure going up on the edge of the Moss. Well, wonder no more: it's the start of a five metre high viewing tower that will provide an incredible bird's eye view over the expanse of the Marches Mosses.
Shropshire Wildlife Trust are leading the project as part of the overall BogLIFE work to regenerate the Mosses and provide more opportunities for visitors to share the mystery and the magic of the Mosses.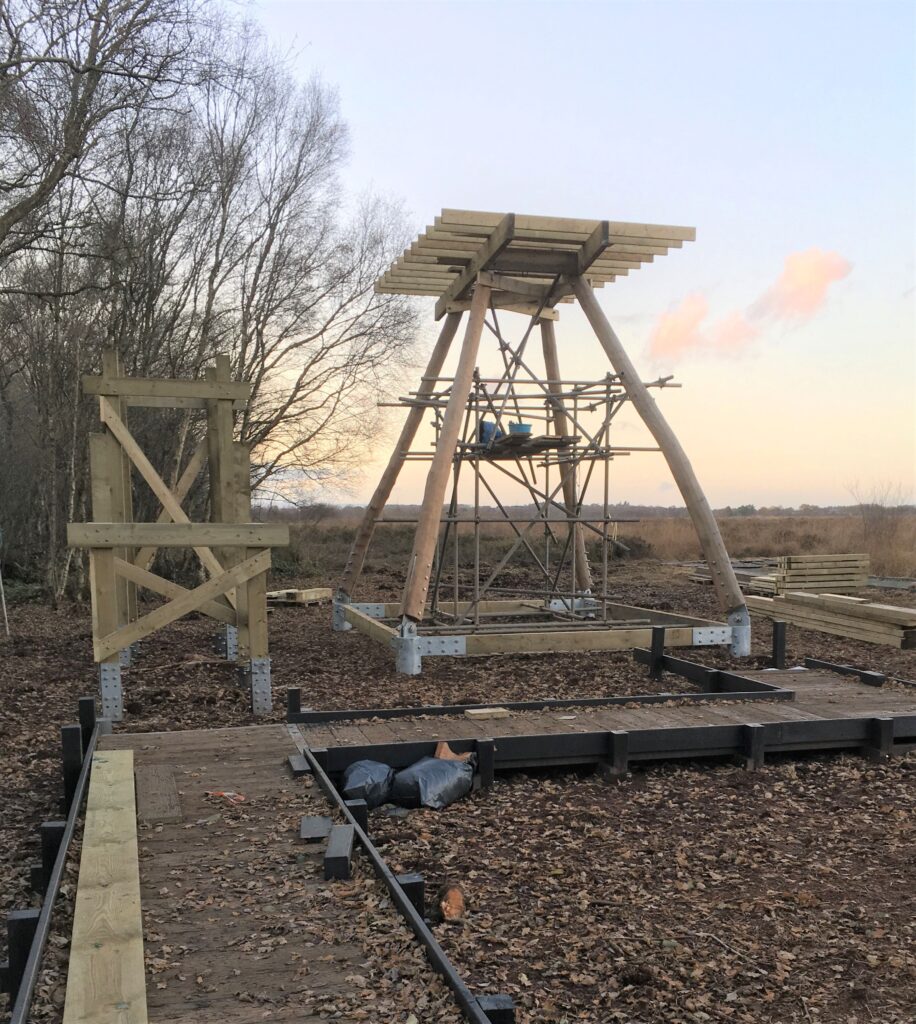 Helen Trotman of Shropshire Wildlife Trust explains: "We're thrilled to see the platform taking shape and can't wait to sample the view of the Moss from the top. This is the first of a series of new installations that are aimed at improving the experience for visitors. We're currently developing the interpretation that will support the platform and which will be in place by the summer next year."
The Marches Mosses are a great place for a walk and while you're there, you can check on the progress of the viewing tower – or just take in the sights and sounds of autumn on the Mosses which are magical, even at ground level.