Shropshire Wildlife Trust Helps Students to Reconnect with Nature at the Marches Mosses
November 11, 2020
In October, Shropshire Wildlife Trust led a total of nearly 200 children from schools in North Shropshire on a visit to the Marches Mosses, which includes Fenn's, Whixall and Bettisfield Mosses. The children, aged 8 to 11 from St. Peters School in Wem and Prestfelde School in Shrewsbury, put on their wellies and went out in groups of 20-30 to experience for themselves the wonder and mystery of the Mosses.
The school groups spent half a day outdoors at the Mosses as part of their work to earn a John Muir Award, in which they discover and explore the outdoors and learn conservation skills. Out on the Mosses, Ellie Larkham and her Shropshire Wildlife Trust helpers led the children through a number of activities, including:
Pond dipping – looking for the elusive raft spider in the ponds on the Mosses. One of the iconic species of the Marches Mosses, raft spiders  walk on the pond's surface, finding their dinner by the vibrations of insects landing on the water. They're great fun to spot, look at in a bucket and then return to the pond.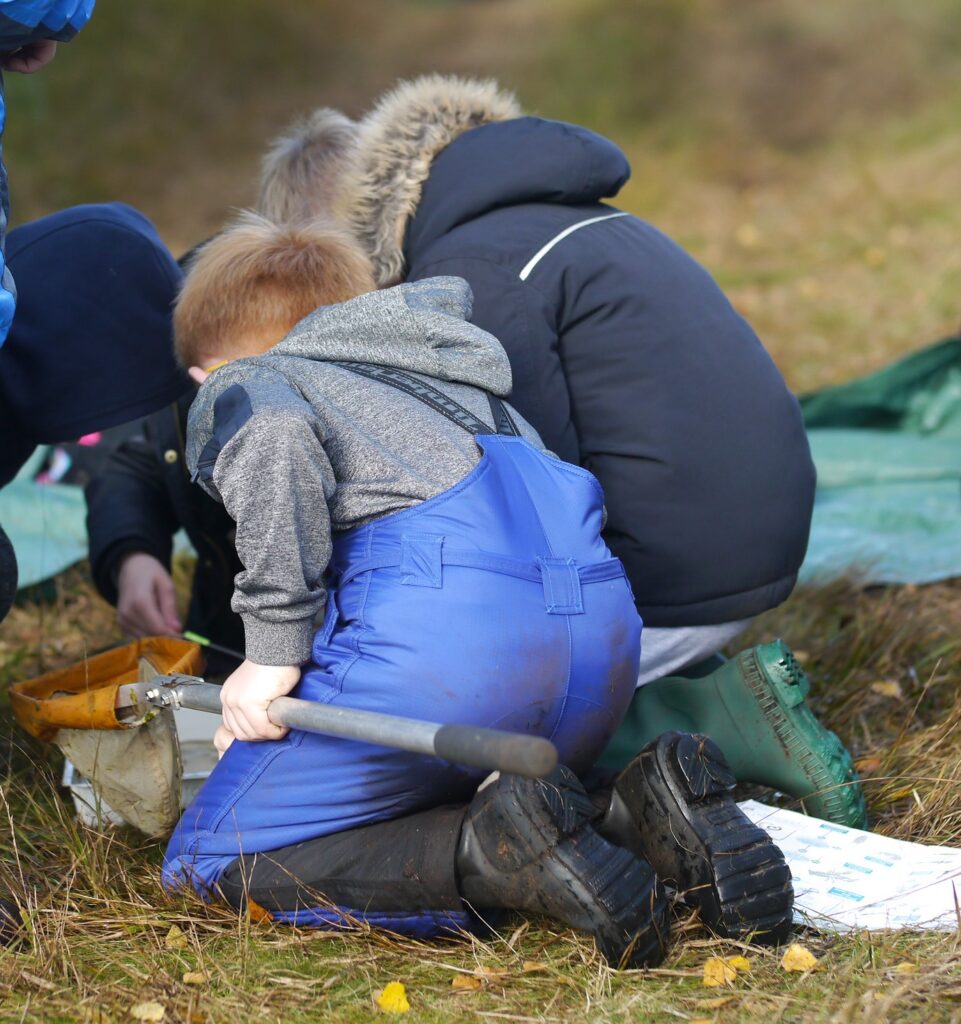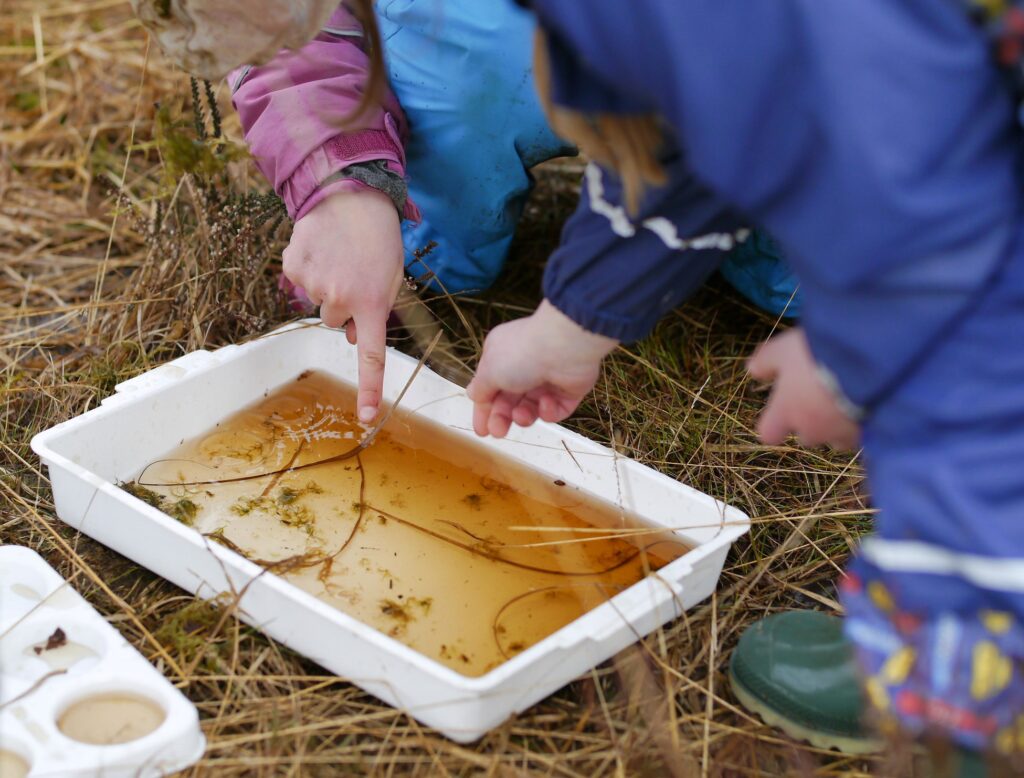 ---
Peatland history – studying the formation of the peatbog, which began at the end of the last Ice Age; learning about the work being done now to restore the peat; and some of the history – including three Iron Age bog bodies found in the peat in the 1800s.
The importance of peat bogs – the younger children compared the climate benefits of peatland to that of rainforests, which they're studying in class,. The older year groups learned how species such as the sundew have adapted to the harsh environment of the bog.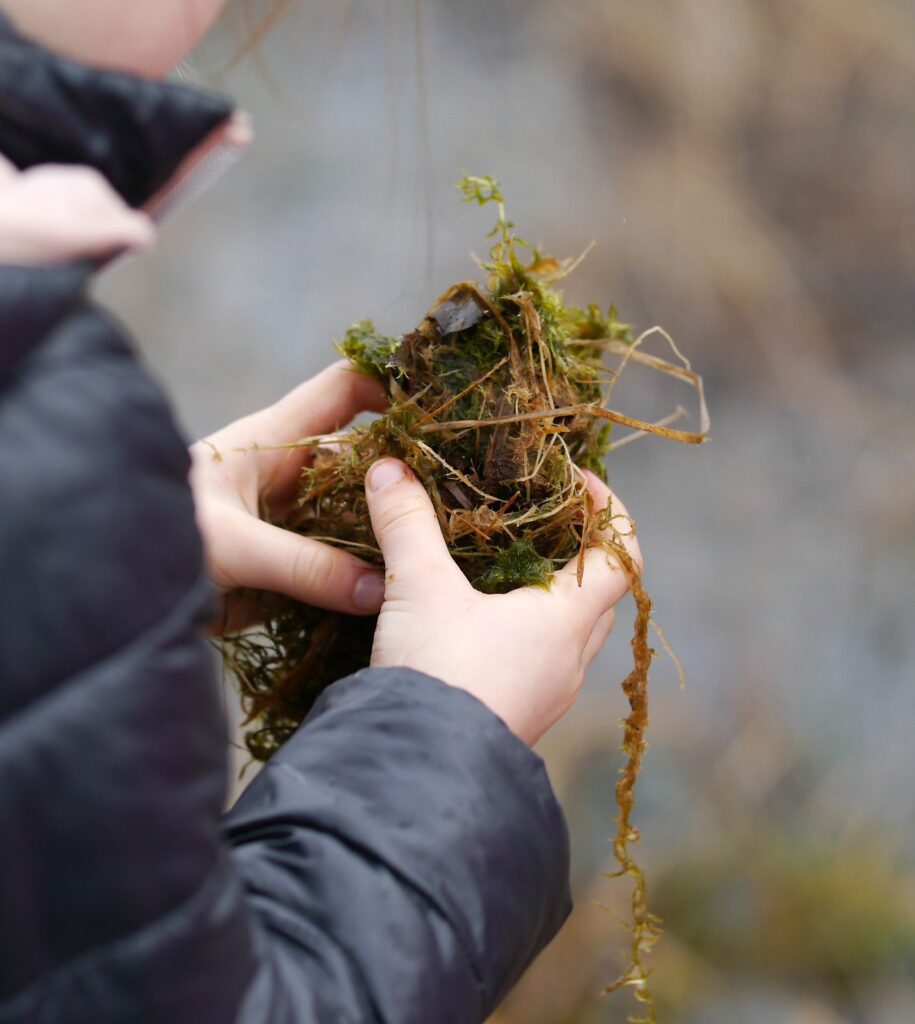 Mindfulness – it's quite an experience to sit quietly on the Moss, listening to the sounds – and the silence – all around. The schoolchildren really enjoyed hearing the difference between the quiet of the Mosses and the noise that often surrounds them at school and town.
John Muir treasure hunt – as part of the students' John Muir Award work, the leaders prepared a treasure hunt that looked at Muir's life and conservation work.
And finally, bog bouncing – the children could just jump up and down on the open peat to feel the ground under their feet wriggle and jiggle! It's a great way to really understand what healthy, regenerated peat is like.
Ellie is pleased with the outcome of the groups' visits to the Marches Mosses: "It's a great way for young people to reconnect with nature by spending more time outdoors, even more so during the stress of the pandemic. It's especially good for them to experience the rare habitat of the Marches Mosses, which is on their doorstep but often overlooked. I hope they'll make a return visit with their families."